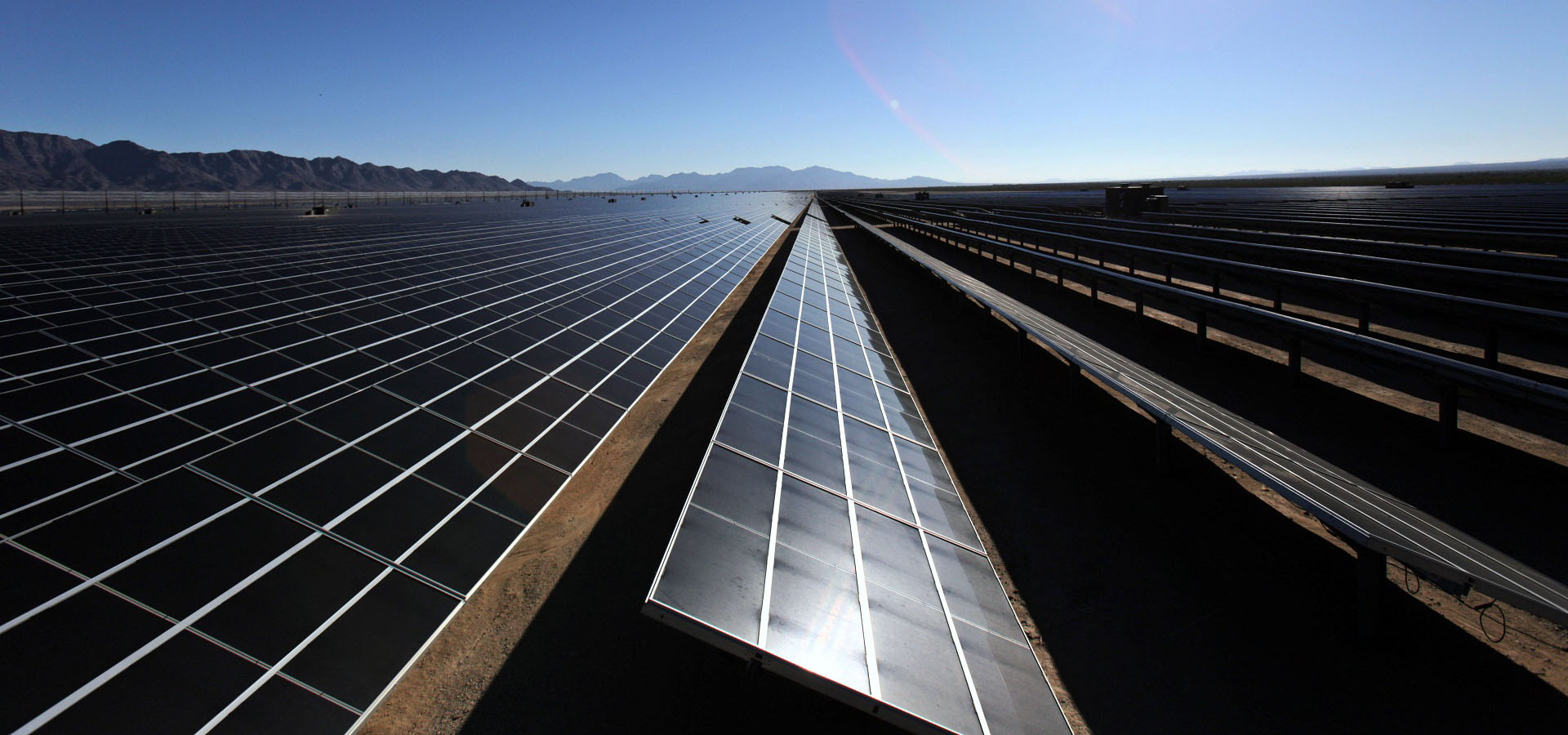 Track Your Plant in Real Time with SolarRelax!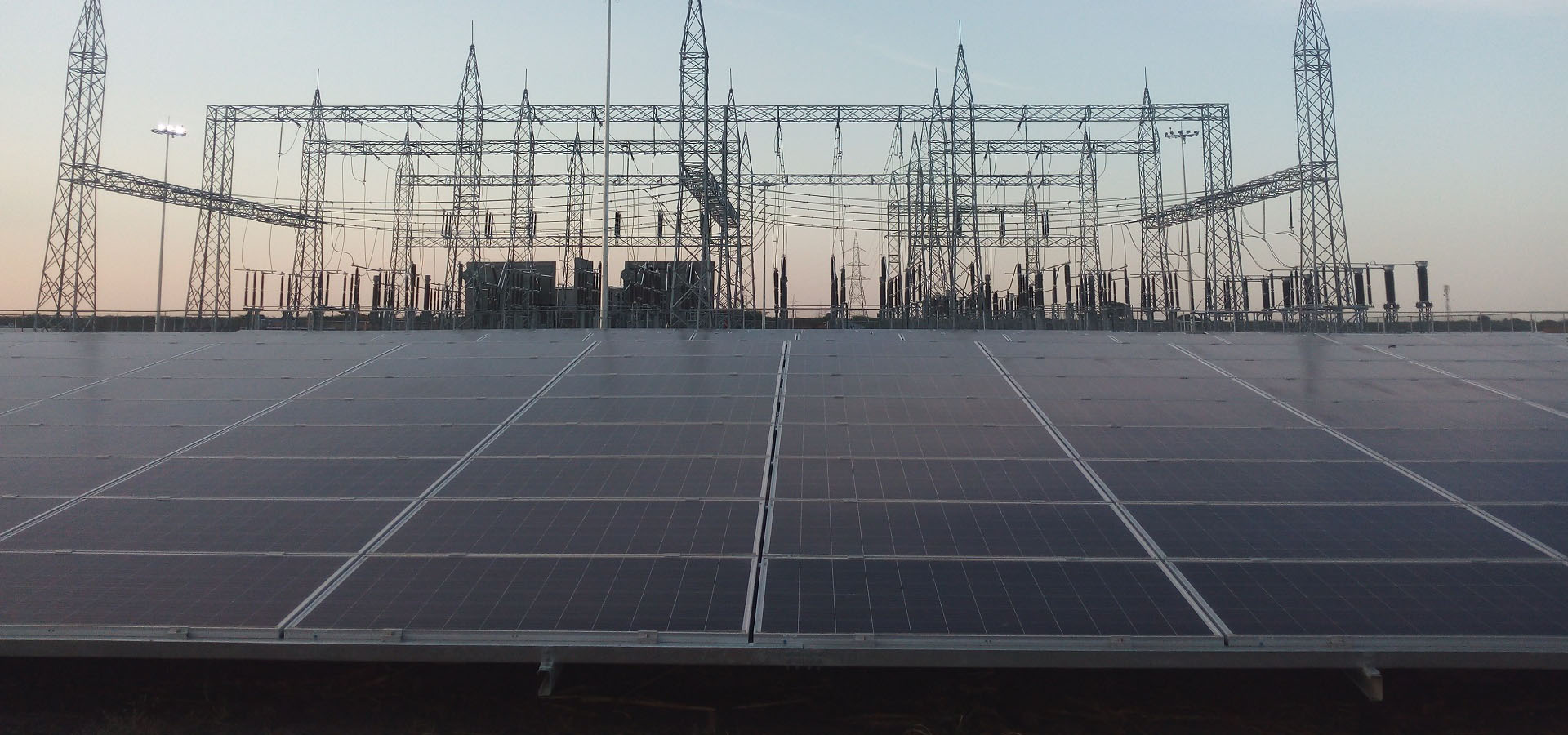 Daily / Monthly Production of Your Facility and faults at Your Facility Comes Instantly to You SMS or E-Mail!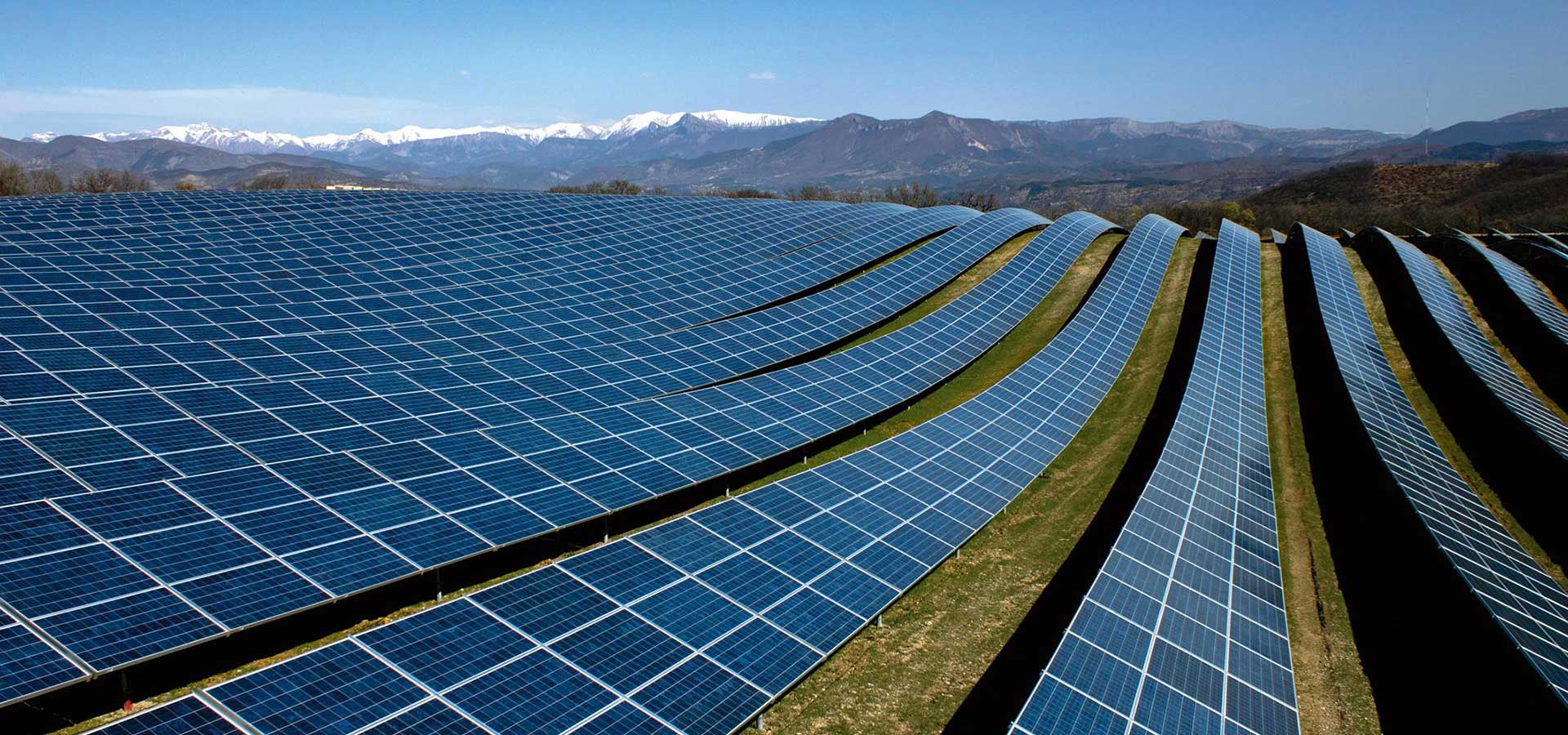 With SolarRelax Analyzes and Instantaneous Tracking / Warning System Reduce Your Manufacturing Losses to Minimum!

What Is ?
SolarRelax is a Solar Energy Facility Tracking Application where you can track your solar facility in real time and receive alert SMS and E-Mail if there is a fault or production abnormality in your facility. With SolarRelax you can track your Solar Energy Facility at any time.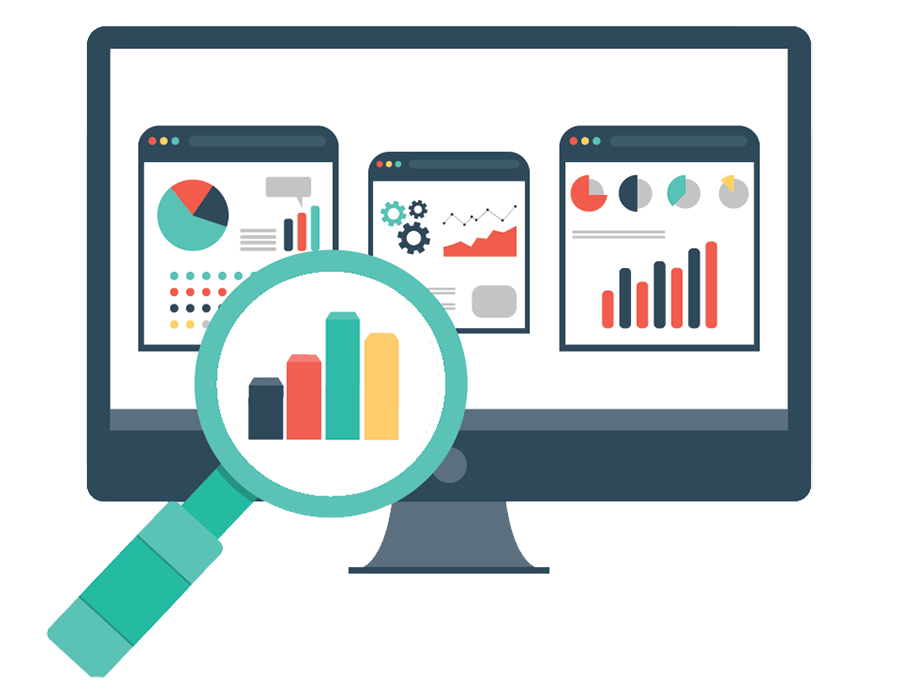 Instant Tracking
You can watch your facility online instantly without long delays.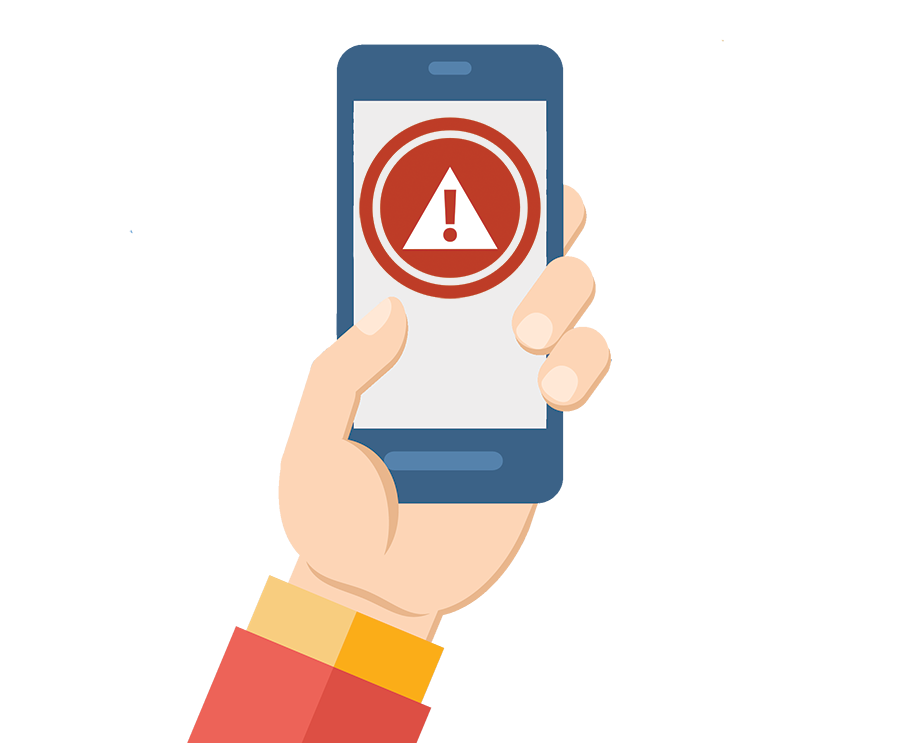 Instant Fault Notification
You will be informed by SMS and E-mail about any faults occurring at your facility. In this way you can intervene in the event of a fault at your facility.
Reporting and Production Analysis
SolarRelax can send you production reports by SMS or E-Mail at the end of the day or month. In addition, the system will notify you by e-mail of the less efficient inverters by analyzing the all inverters in facility.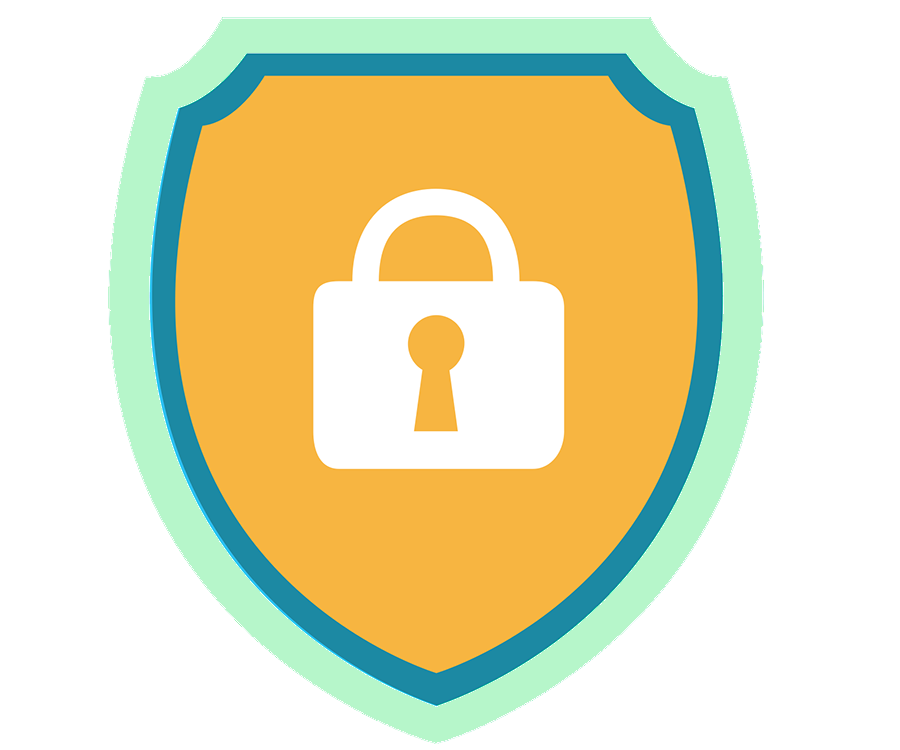 User Authorization
You can authorize your registered users in your facility in different levels. You can authorize your users only to see the inverter status, not to view their financial status of facility or only view certain facilities.
Why SolarRelax ?
SolarRelax does not need extra log device because it works over internet.

You will not be charged additional charges for SMS and E-Mail sent by SolarRelax.

Thanks to automatic inverter searching and inverter recording, you can start to use SolarRelax right away with its fast installation and easy use features

Receive information from sensors such as radiation sensor, temperature sensor, and compare and report the information and plant production from these sensors

Dashboards and customizable screens for large monitors and televisions which you can track your facility live

Quick solution to the problems with domestic support
Facility Displays and Functions
Main Facility Screen
General information of the sub-facilities number of working inverters, instant and periodic production list, production difference according to the previous day
General statistics on the sub-facilities: Faulty facilities, the most and least production facilities sum of the instantaneous power of all the plants and the monetary sum of their production
Production values in the date range, last measurement date, plants DC plan, weather and more
Sub-Facility screen
General information about instantaneous power ,monetary compensation, plant location, DC layout, weather and sub-plant
Instantaneous, Daily, Monthly, Yearly, and Total production graphs of the sub-plant and lists of invoiced production
The power status graph of the inverter in the sub-facility and the detailed information of the inverters, the list of failures in the lower register, and the maintenance logging of plant and more
SolarRelax Demo System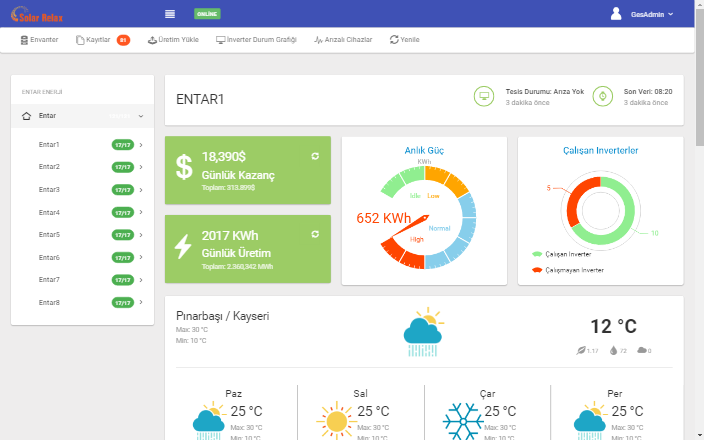 With the SolarRelax Demo system you can test SolarRelax features. It is sufficient to fill out the contact form and make a claim to get an demo account.
Contact and Demo Request Form
COMMUNICATION ADDRESS :
Sahabiye Mh. Prof. Fevzi Fevzioğlu Cd. No:19 Kocasinan/KAYSERİ
TELEPHONE :
0352 222 22 21
FAX :
0352 222 75 52
E-MAIL :
bilgi@solarrelax.com